Welcome to Weather Wiz Kids®!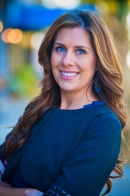 I'm meteorologist Crystal Wicker. I designed Weather Wiz Kids® especially for children to allow them to learn more about the fascinating world of weather. It's also a wonderful educational website for teachers and parents to give them the right tools to explain the different types of weather to children.
Meteorology – The science that deals with the phenomena of the atmosphere, especially weather and weather conditions.
This service writes essays for all college students.
Visit our facebook page
See our posts on national weather news, weather articles, natural disaster stories, and more of the exciting world of weather!
Check it out!
Weather Headlines
Mississippi and Louisiana marked the 10th anniversary of Hurricane Katrina on Saturday, August 29th by ringing church bells, laying wreaths and celebrating the resiliency of a region still recovering from a disaster that killed more than 1,800 people and caused $151 billion in damage.
I was working for the FOX affiliate in New Orleans and covered Hurricane Katrina. It was truly the scariest experience I have ever went through during my career. By the time Katrina struck New Orleans early in the morning on Monday, August 29, 2005, it had already been raining heavily for hours. When the storm surge (as high as 29 feet in some places) arrived, it overwhelmed many of the city's unstable levees and drainage canals. Water seeped through the soil underneath some levees and swept others away altogether. By 9 a.m., low-lying places like St. Bernard Parish and the Ninth Ward were under so much water that people had to scramble to attics and rooftops for safety. Eventually, nearly 80 percent of the city was under some quantity of water. Many people acted heroically in the aftermath of Hurricane Katrina. The Coast Guard rescued some 34,000 people in New Orleans alone, and many ordinary citizens commandeered boats, offered food and shelter, and did whatever else they could to help their neighbors. Yet the government–particularly the federal government–seemed unprepared for the disaster. The Federal Emergency Management Agency (FEMA) took days to establish operations in New Orleans, and even then did not seem to have a sound plan of action. Officials seemed unaware of just how bad things were in New Orleans and elsewhere: how many people were stranded or missing; how many homes and businesses had been damaged; how much food, water and aid was needed. Katrina had left in her wake a total disaster zone where people were getting absolutely desperate.
Sign up for our Weather Newsletter
Our seasonal newsletter contains a weather summary of the previous season and what to expect in the coming season, including precipitation, temperature, and more!
Sign Up!
Summer 2015 Newletter
A recap of the Spring Season and what to expect for Summer 2015.
Take A Look!
Exploring Weather
If you're a fan of Weather Wiz Kids®, then check out my other website, ExploringWeather.com!
CHECK IT OUT!