Welcome to Weather Wiz Kids®!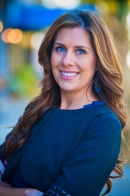 I'm meteorologist Crystal Wicker. I designed Weather Wiz Kids® especially for children to allow them to learn more about the fascinating world of weather. It's also a wonderful educational website for teachers and parents to give them the right tools to explain the different types of weather to children.
Meteorology – The science that deals with the phenomena of the atmosphere, especially weather and weather conditions.
This service writes essays for all college students.
Visit our facebook page
See our posts on national weather news, weather articles, natural disaster stories, and more of the exciting world of weather!
Check it out!
Weather Headlines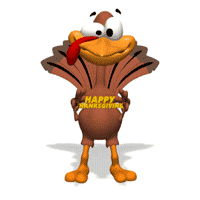 Happy Thanksgiving from all of us at Weather Wiz Kids!
Last weekend, numerous locations from southeastern South Dakota to southern Wisconsin, northern Illinois and lower Michigan reported a foot or more of snow.
Here is a sampling of official snowfall totals around the area, by state:
South Dakota: Tea (18 inches), Sioux Falls Regional Airport (7.2 inches)  
Iowa: George (17 inches), Waterloo (12.7 inches), Dubuque (11.7 inches), Des Moines (6.9 inches)
Nebraska: Near Bloomfield (16 inches), South Sioux City (6.5 inches), Valentine (4 inches)
Minnesota: Worthington (8 inches)
Illinois: Grayslake (16 inches), Chicago O'Hare (11.1 inches), Moline (9.9 inches), Rockford (8.6 inches),
Wisconsin: Near Footville (17 inches), Janesville (11.5 inches), Milwaukee (6.7 inches), Madison (4.1 inches)
Michigan: Howell (16.5 inches), Kalamazoo (9 inches), Flint (8 inches), Detroit (6 inches)
Indiana: Crown Point (5 inches), Lafayette (3.5 inches), near South Bend (3 inches), Tipton (2 inches)
Sign up for our Weather Newsletter
Our seasonal newsletter contains a weather summary of the previous season and what to expect in the coming season, including precipitation, temperature, and more!
Sign Up!
Fall 2015 Newletter
A recap of the Summer Season and what to expect for Fall 2015.
Take A Look!
Exploring Weather
If you're a fan of Weather Wiz Kids®, then check out my other website, ExploringWeather.com!
CHECK IT OUT!